St Michael's Institution Ipoh started the new academic year with a bang. Students were excited to be in school on the first day of school which fell on 12 January 2015. Students were orderly when they were gathering at the assembly ground. Lower six students have yet to come so students are from Form Three to Upper Six. We welcomed the Form Three students who are now in the morning session whereas the Form Four this year are the students who took the PT3 in 2014. There are 6 Science classes and three Vocational classes. Next year, 2016, English Language joins the league of must-pass subjects - Bahasa Melayu and History. Teachers and students must work hard to ensure that St Michael's Ipoh continues with its strong English-speaking tradition as I believe if we use English often in our daily lives, we will be able to do well in our exams.
Our school theme this year is "Harnessing Potential, Nurturing Character". The Principal will be unfurling the official banner soon. We will keep everyone updated on this.
Enjoy your life in school, make new friends, learn from your peers, get new knowledge from your teachers but most importantly, cherish the moments you spend at St Michael's Ipoh. Ask any old Michaelians, the best memories are those made and captured at SMI!
Enjoy your days. Cheers.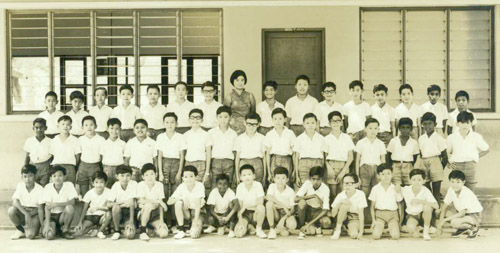 1969..Std 6D